Bob's love of architecture began at an early age working with his father in the studio of his design/build company. The intimate connection between conceptual drawings and the construction of the built environment made a deep impression. From then on, becoming an architect was always his singular professional goal. With a hands on approach that started with construction, his ability to balance architecture, art and environmental engineering have led him down the specialized path of leading the firm's science and technology projects
The greatest satisfaction for Bob comes from seeing how his creativity can inspire others to be creative. His enthusiasm and ability to facilitate communication among scientists and administrators results in extraordinary, inspired research environments. This highly collaborative approach has resulted in a 20+ year relationship with Yale University School of Medicine, directing more than 200+ research laboratory projects including the first LEED-CI rated laboratory renovation in the country. For the researchers who will inhabit these spaces, it's Bob's desire that these spaces become their productive playgrounds.
As a partner of the firm, Bob keeps his pulse on every project and manages the daily operational work flow of the team – mentoring, leading by example and cultivating an environment of creativity. Most importantly, people are inspired to perform their best. While demanding, he is also always compassionate, pushing to the limit with heart.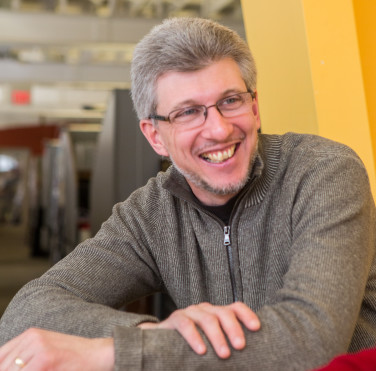 ---
What You Might Not Know
Bob is fascinated by stock car racing, where physics, engineering, fans and competitors produce a sensory overload.
When he's not at work you can find him playing guitar or participating in any sort of outdoor activity from tennis to bird watching.