« Back
How Startups Build their First R&D Labs
June 10th, 2018
---
as seen in upstart.bizjournals.com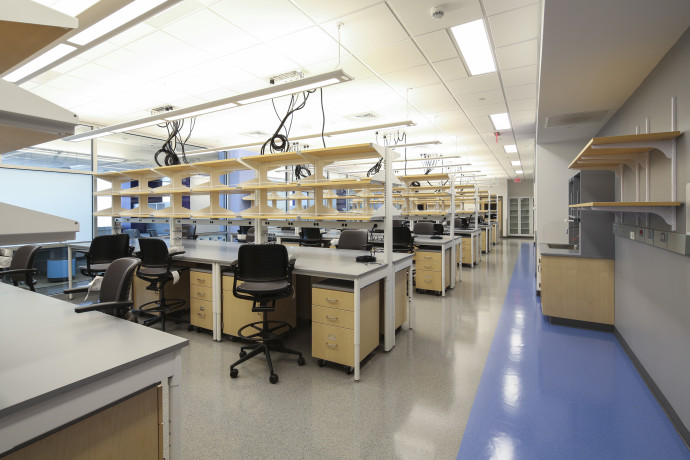 The UpTake: It's part of growing up as a startup: that moment when you realize you need your own space, and it's time to move out of the incubator. But if you're a biotech or other scientifically-based company, finding the right space that allows you to do research can be a challenge. Here's what to look for.
Is it time to leave the incubator? For biotech and other startups outgrowing their lab space, renting or building a first laboratory facility is a huge leap. Big costs and key challenges face these growing companies: First is making the most of available funding. A close second is creating a place investors or prospective customers can visit and get a feel for the company's process and prospects. Third, startups need to plan an exit strategy – in most cases, even before they move in to that first lab.
With these top-level issues in mind, bioscience and other startup leaders should assess their needs before contacting a real estate broker or landlord. Put together a wish list and an operational plan to guide both property selection and lab fit-out – the benches, equipment and infrastructure needed to get up and running. Here are five key questions to ask:
1. An incubator or a showplace? Or do we need something in between? There's a spectrum of needs ranging from companies that only need a super-functional, Spartan place to work versus those that need impressive laboratories, offices and boardrooms to host customer and shareholder meetings. Visualize how the labs will be used on a weekly basis – this will guide the site selection and lab features.
2. What's the exit plan? Though it's counterintuitive, successful startups think exit plan first. This helps determine not only lease terms and financing – will we rent or own? — but also location, anticipated lab equipment purchases and the potential need for expansion. If the entrepreneurs hope to get acquired in five years, reflect that in an attractive look with the needed flexibility for a merger or move. Or if the first lab is seen as a short-term stepping stone to a bigger, better R&D facility, the startup can forego certain amenities and conveniences at an interim, pre-furnished rental location.
3. Can we get better advice? As an architect with expertise from hundreds of lab projects, Svigals + Partners has seen startups benefit from early insight into the properties they visit – are they actually suitable for laboratories? What's behind the walls, and how much the electrical and plumbing can the facility support? Even before the startup calls an attorney or a broker, an architect and engineer can help shortlist prospective locations. And knowledge of the strict federal, state and local guidelines for laboratories is critical to the team's success.
4. Will it meet our business goals? Site selection is less about evaluating buildings and properties and more about startups knowing their immediate and long-term business goals. Evaluate properties and labs against a list of activities the place will house. Face up to that exit plan first. Consider potential new research needs that could change layout or equipment use. Like the incubators where many high-tech companies start out, many R&D properties and biotech parks offer shared conference rooms, receptionists and other support facilities that ease the transition.
5. Does it feel right? For any emerging company, the ambiance and impression of a new business home are essential. Consider the four F's: flexibility, function, feel and fit. This goes beyond the headquarters and lab interiors. It also means proximity to partners, suppliers and university research centers. And don't forget about access to restaurants, cafés and desirable residential areas. For recruiting talent or attracting new business, lab site selection is all about community and proximity.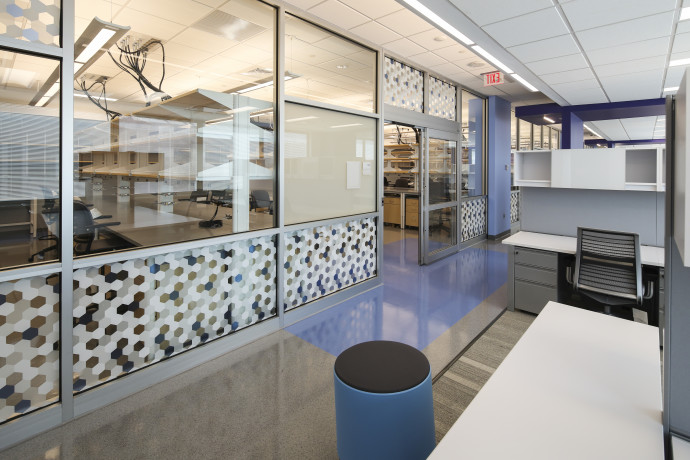 And don't forget about inspiration and spirit. These new spaces should inspire creativity, innovation and pure energy – all of which are critical for high-tech startups.
If it feels right, the next step is to make it work. Evaluating the plumbing, electrical and ventilation systems is relatively easy compared to matching business goals with a new lab space. Plus there is active and competitive supply of lab benches, casework, workstations, and specialized R&D furnishings at price points to please most any startup. With the broker and property owner, startups can often secure rent credits for any improvements made – and some owners offer construction services up to a full fitout as inducements to new tenants.
Basically, our experience shows that if you know what you need in a new lab facility, your startup can get it. The key is to truly know what you need.
More Posts

Categories
Contributors
Recent Articles
There are no articles posted this month.
Archive