« Back
Scuplture at Norwalk Community College, Schwab Center for Information Technology
June 17th, 2018
---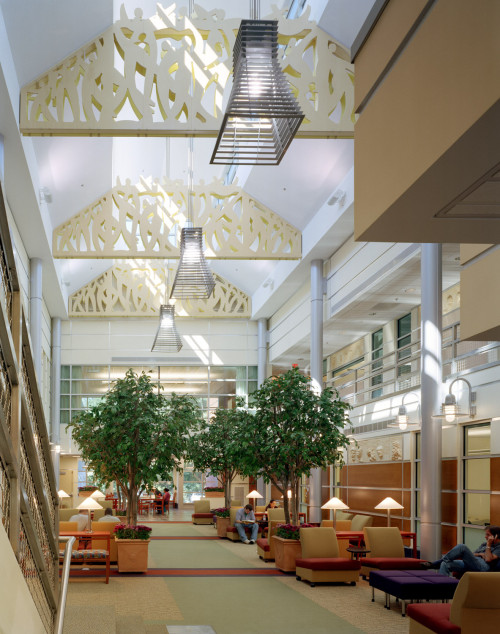 A Conversation on Information Technology Over 5000 Years: A Dialogue Across Time and Space
This work provides an open "story" which embraces an expanding view of the mission and meaning of the architecture. Ten portraits of prominent figures in the history of communication span 5000 years. Their images merge with their words and with one another to form different "conversational" groupings throughout the central atrium. These lines of faces on the wall are repeated, integrated with the regulating bands of masonry, forming an understated yet articulated narrative. The trusses above reference the classical pediment where the figures, typically in repose, dance and escape the bounds of traditional academia while remaining connected to it.
Trusses spanning the atrium were necessary for the structural support of the roof and clerestory monitor. The strategy was to specify the most economical truss available and then surround it with an attractive, yet inexpensive, material that would serve as an architectural element inthe building's overall design. A layer of particle board was cut in a tracery design to cover the steel support. The imagery recalls the traditional classical pediment but animates the figures to express the enlivened energy of the new Center. In this way, the design symbolizes the pedagogy of the Center, which is based upon traditional academic pursuits and at the same time aspires to go beyond them. The tracery also provides an opportunity for the ever-changing light cast through the clerestory windows to play upon its surfaces, drawing the eye upward to subtly inspire visitors and underscore the spirit of the building.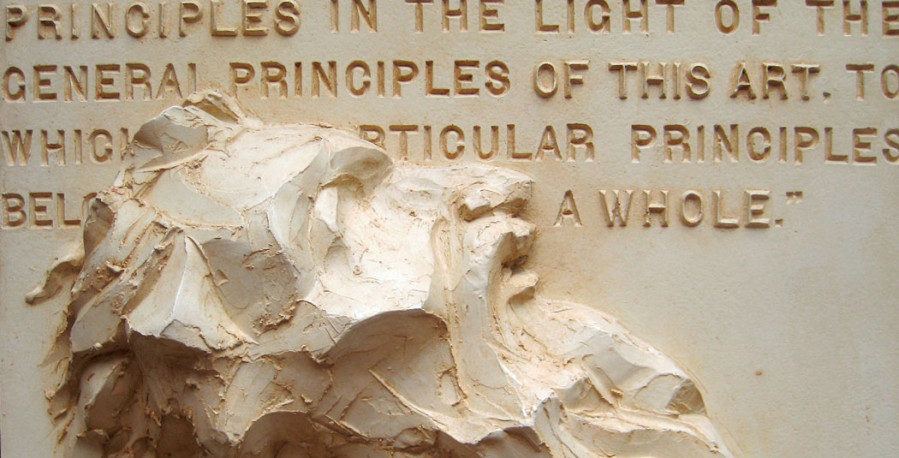 The atrium of the Center for Information Technology features a series of 10 two-foot by two-foot sculptural portraits of prominent contributors to the field of communication – from Fu Hsi, the originator of the I Ching circa 3000 B.C., to Alan Turing, the father of artificial intelligence in the 1950s – presented against the backdrop of their own words. These 10 figures were arranged in eleven different conversational groupings representing the cross-fertilization of ideas over the millenia. With this rich tapestry of powerful language behind the men responsible for them, the individuals are placed together to create a metaphorical conversation through history among thinkers, dreamers and doers whose work has in some way contributed to the development and evolution of the computer.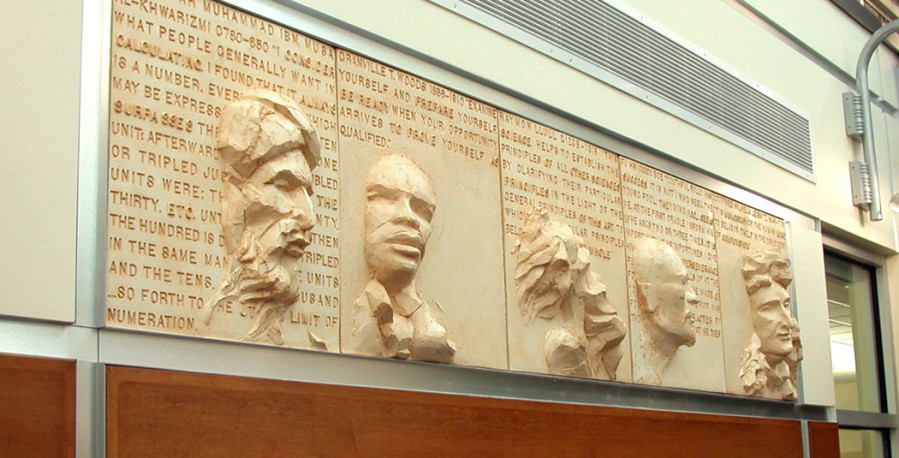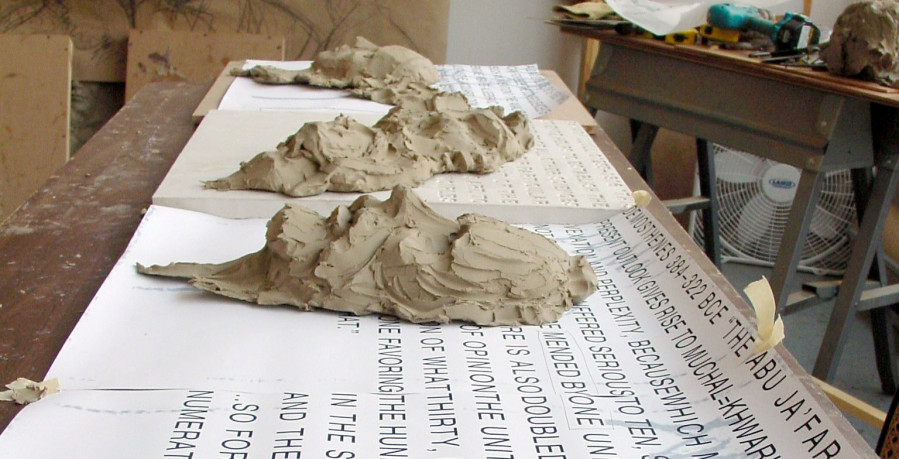 More Art Integration

Categories
Contributors
Recent Articles
There are no articles posted this month.
Archive