Carly became interested with interiors from a young age. In fact, she and her sisters used to swap bedrooms every couple years just to repaint and rearrange their rooms. Carly's inherent interest in spaces and how spaces affect others, coupled with her hands-on design approach, inspired her to take interior design and drafting classes in both high school and at Paier College of Art and ultimately propelled her into her career as an Interior Designer.
Carly continues to bring those innate, creative skills to the S+P team. She possesses a fierce attention to detail, while never losing sight of the big picture and her ability to apply this method to a project, allows for a thoughtful and cohesive result. Carly also enjoys working one-on-one with clients to realize their visions. Seeing her design contributions come to life fills her with pride, and makes work feel like more than just work.
Carly thrives in leadership roles and has a variety of skill sets. Her ability to efficiently create construction documents, specification packages for FF&E, lead meetings and present to clients has made her an asset to the firm. Most notably, however, is her admirable can-do attitude which is always complimented with a smile.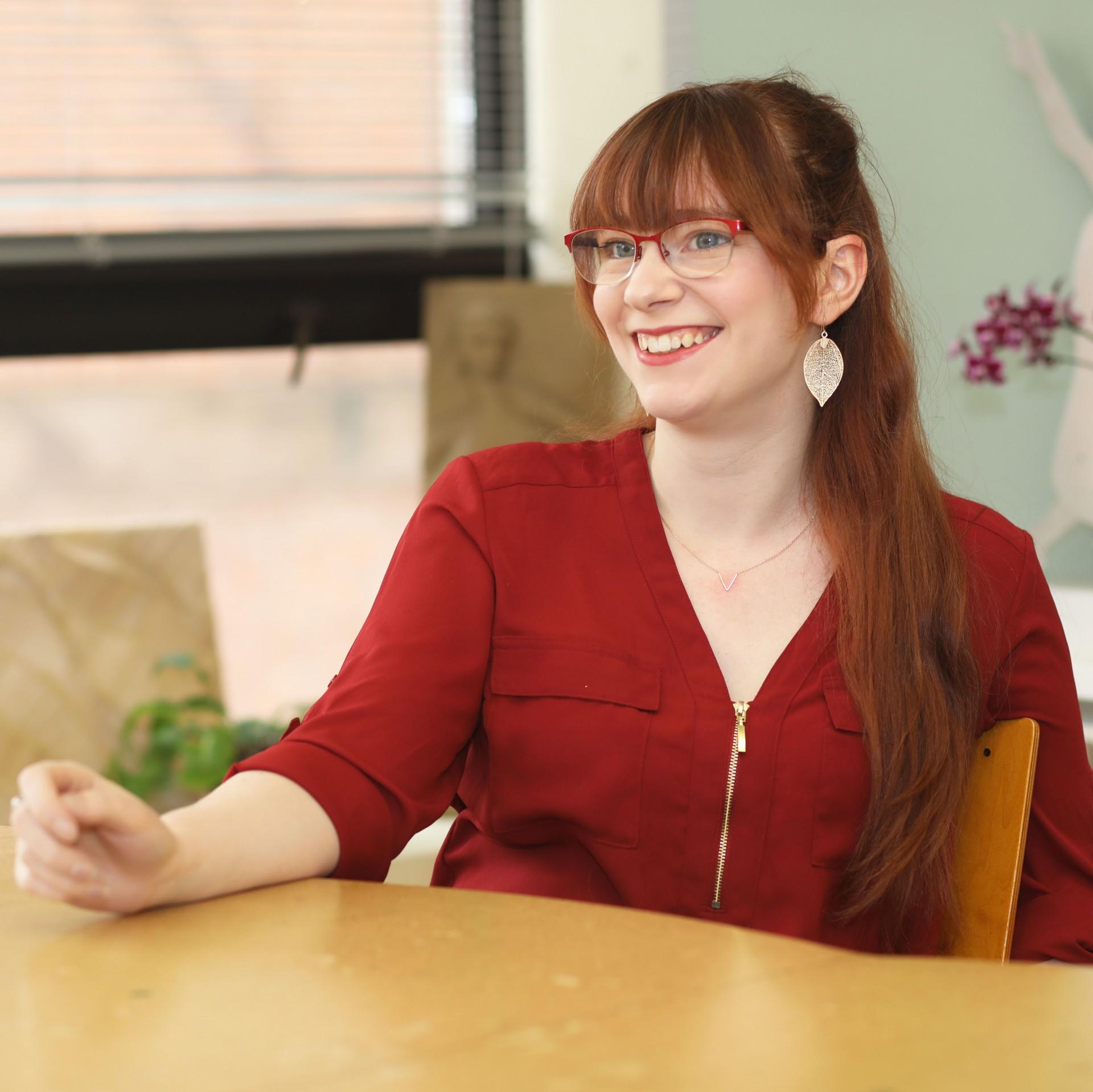 ---
What You Might Not Know
Carly is terrified of ladybugs—even photos or cartoons depicting ladybugs make her uneasy. Don't ask her why. There is no good explanation.
Carly has an abiding interest in cinematography. She loves watching movies, but she watches with a director's eye for light, composition, and framing.