« Back
Maximal minimalism of Grace Farms
June 27th, 2018
---
Phillip Johnson's Glass house was the architectural star of New Canaan, Connecticut until the fall of 2015 when Pritzker Prize winning, architectural duo, Sanaa introduced a new giant – Grace Farms. Design that fades into its surrounding and follows the footsteps of its predecessor by blurring the boundary between interior and exterior.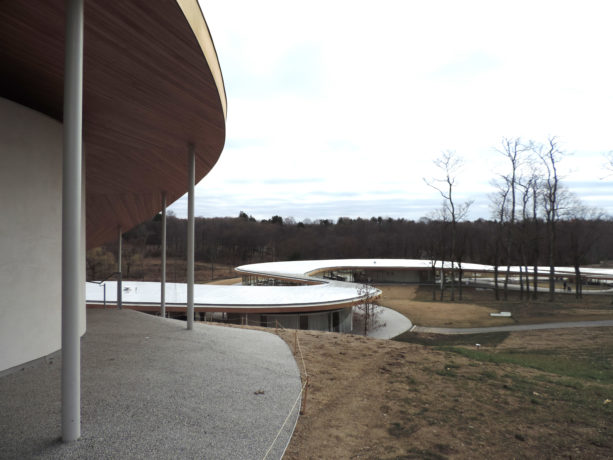 As you arrive at the farms, passing along the neo-traditional mansions of New Canaan, it becomes clear that Sanaa introduced to New England the specific Japanese maximal-minimalism design. Under the concept named "The River" the duo designed one serpentine roof that covers 5 thematic glass pavilions. Combing worship, performance, education, dining and sports in one destination with emphasis on connecting with art and nature makes Grace Farms unprecedented. Wandering through the path brings to mind the picture of gardens of Japan or courts in France, where intellectuals spent their time creating art and philosophy among the pavilions.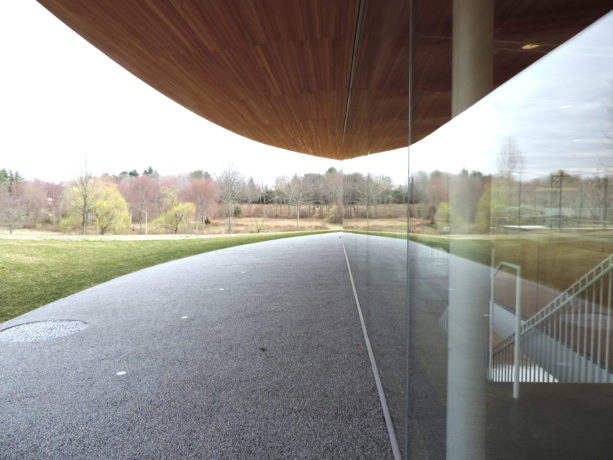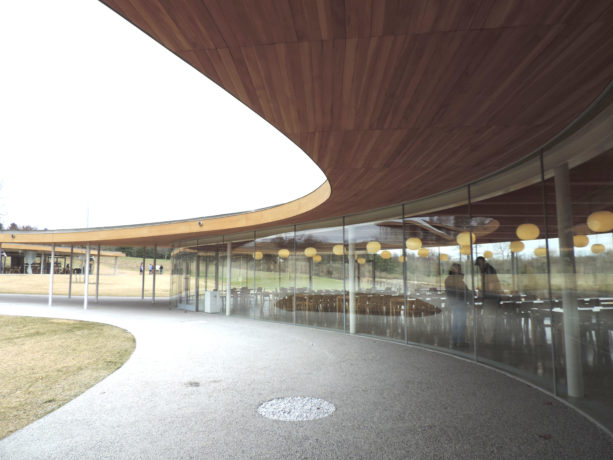 As gracefully as the building is integrated into the landscape, five commissioned art pieces were masterfully integrated into the building itself, making it a part of the design rather than singular pieces. At the entrance to the dining hall awaits an installation by Teresita Fernandez, glass cubes that follow the curved wall and reflect the landscape around it, captivating visitors by its light-shadow effects. Walking towards the Tea pavilion, a mysterious voice of a woman singing comes from a nearby tree. It is a three part harmony sung by Susan Philipsz, a piece of simplified music written in triangles, circles and squares instead of notes following the inclusive concept of Grace Farms and allowing anyone to participate without being able to read music. At the entrance to the library await two photographs of early stages of the Grace Farm design by Thomas Demand. Conceptual physical models and layered spiral cardboard cutouts stand as a captivating reminder of the design process, giving a visitor a glimpse into the world of architecture and all that stands behind a building concept.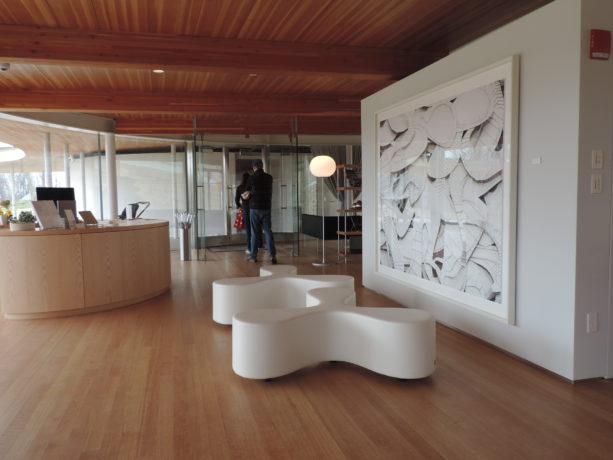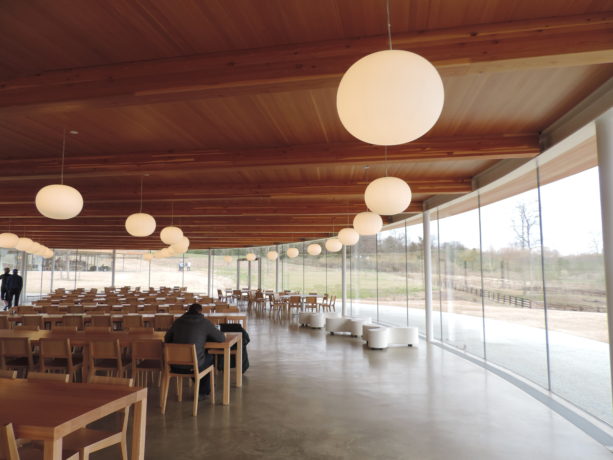 Grace Farms has received its share of criticism mainly because the design intent didn't originally come from altruistic ideas of its donors. It was conceived on the notion of preventing more development on the land. Even though some see it as closed off and available only for the wealthy founders residing it the area, this unique institution creates an extraordinary place worth the visit.
More Posts

Categories
Contributors
Recent Articles
There are no articles posted this month.
Archive